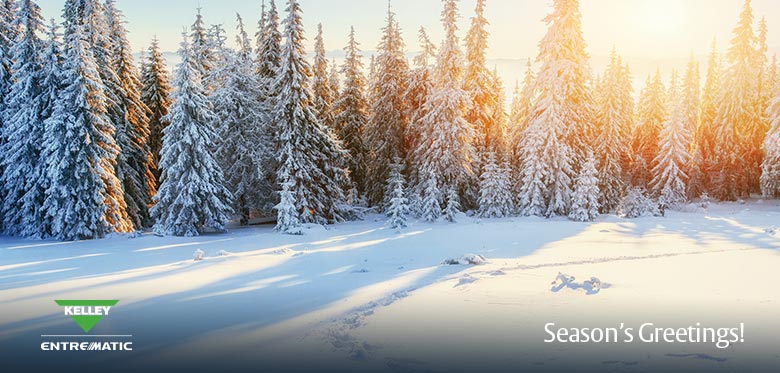 Even though the 2016-17 holiday season is now upon us, you may want to examine your wish list one last time (just in case you overlooked something really important).
Take for instance Kelley's newest dock seal and shelter products with our exclusive SHARC™ (Super High Abrasion Resistant Compound) fabric.
We thought we'd pass along a few easy-to-remember reminders that might help you make the case for those looking for the perfect gift (and also make your holidays merrier and brighter, too!)
Our ArmorGuard™ (models ADS-HP and ADS-HC) loading dock seals and Blockade™ (model BDS-K) dock shelter all feature SHARC fabric.
SHARC provides superior wear resistance and stands up over time to the most abrasive movements caused by air ride suspensions and intermodal trailers.
Based on extensive testing that Entrematic conducted through an independent lab, SHARC has been certified to withstand more than 40,000 abrasion cycles.
That means SHARC fabric has up to ten times the abrasion resistance of all of the competitive fabrics tested (incidentally, the ADS-HP dock seal features its exclusive Kelley Wear Master® Head Pad with a full width SHARC wear face, 4-inch exposure wear panels as well as heat-sealed, full-length yellow guide stripes embedded in and welded—not sewn—into the SHARC fabric). Now that's cool!
ArmorGuard dock seals and the Blockade dock shelter further demonstrates Entrematic's commitment to product quality as well as providing innovative and long-lasting products through our valued network of exclusive Kelley distributors.
So there you have it . . . five great reminders for that final ideal addition to your holiday shopping experience. And, some great food for thought while you're roasting those chestnuts over an open fire.
To learn more about our complete line-up of Kelley dock seal and shelter products, please visit Kelley Dock Seals & Shelters.
From all of us at Entrematic, we wish you and yours a very enjoyable and bright Christmas holiday season as well as a Happy New Year 2017!