TAKE YOUR WAREHOUSE DOCK OPERATION TO A WHOLE NEW LEVEL WITH 4SIGHT™ CONNECT – DOCK
gain better management and control over your dock with Real-time access to data
Whether you realize it or not, retail, high volume distribution and warehousing dock operations generate a high volume of beneficial and useful data day in, day out and around the clock. Life would be so much better if you only had a convenient and easy way to harness it.
Now you can take your dock operation to a whole new level with real-time access to that data using cloud-based 4SIGHT Connect – Dock. After decades of traditional dock operation, 4SIGHT Connect – Dock will transform your dock into one that's "smart" and interconnected with your distribution or warehouse facility.
With 4SIGHT Connect – Dock, you can take full control over and streamline your entire dock operation.
Click here to learn more about 4SIGHT Connect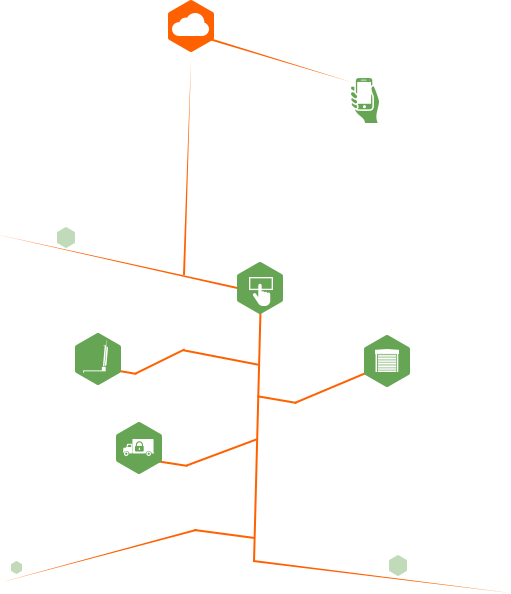 improve facility and production flow monitoring
Gain a whole new perspective on how to view your entire dock operation with 4SIGHT Connect – Dock.
The 4SIGHT Connect – Dock cloud-based platform's Dashboard will enable you to filter and sort dock status at will. In addition, viewing alarms and override events is easy. You can also display group and activity information, as well as generate custom reports and schedules.
REAL TIME DOCK EQUIPMENT STATUS
Via the 4SIGHT Connect – Dock Dashboard, you'll see a scrollable list view of all docks, a detailed dock view with detailed equipment information, override request/authorization as well as remote notification and/or authorization and password settings to control dock operation.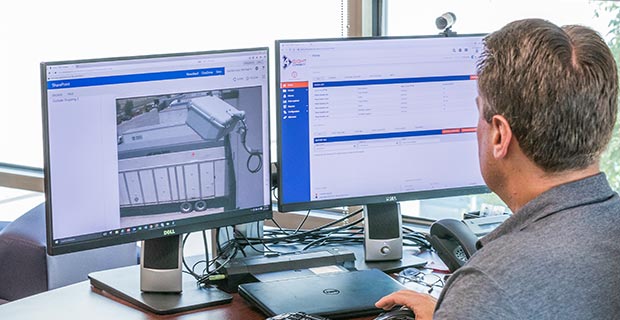 REPORTING
The 4SIGHT Connect – Dock Dashboard can easily generate a variety of useful reports based on the historical data and KPIs of all events and activity tracked at the dock. Such reports include load time, dock utilization, equipment cycle counts and equipment overrides.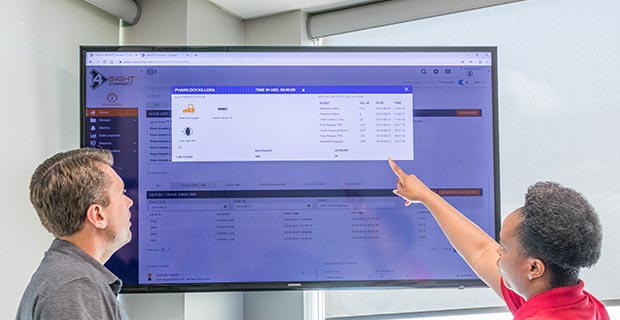 CLOUD-BASED & INDEPENDENT
The 4SIGHT Connect – Dock system is designed to be independent; the panels and gateway communicate through an independent network and therefore don't have to interface with a facility's existing IT infrastructure or Wi-Fi. And because the platform is cloud-based, customers can use any internet-connected device to access the 4SIGHT Connect Dashboard from anywhere.
CUSTOM ALERTS & SMART RULES
Avoid last minute surprises by receiving timely and customized email alerts to a pre-determined distribution list about specific events at your loading dock. With the 4SIGHT Connect – Dock Dashboard, you'll transform your traditional dock operation into one that's truly "smart" using various super user set smart rule configurations such as available conditions, restraint engage, restraint release, restraint override, restraint errors and loss of communication.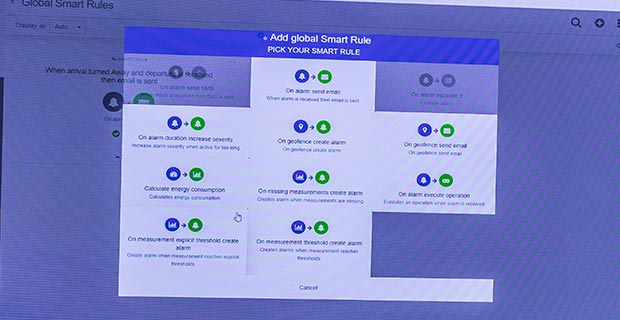 Frequently Asked Questions
What does it take overall to install 4SIGHT Connect – Dock?
Will 4SIGHT Connect – Dock interfere with our existing IT infrastructure?
Will 4SIGHT Connect – Dock require access to our WiFi network and password?