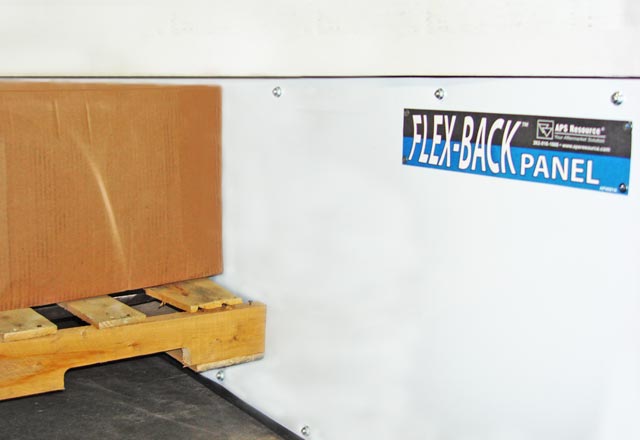 Industrial door panels are routinely damaged due to the rugged loading dock environment. APS Resource® dock door panels are the dock door protection solution to costly replacements.
The FLEX-BACK™ Panel is the answer to damage to the lower loading dock door panel, one of the most frequent and costly maintenance problems today in warehouses.  The insulated panel also provides an exceptional thermal seal so you can save on energy costs.
Learn more about this and other dock safety products at APS Resource.
Read More
BEST FOR THESE INDUSTRIES & CHALLENGES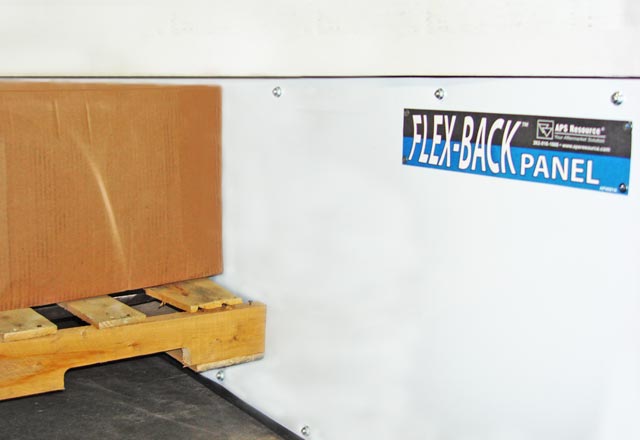 DOCK DOOR PROTECTION ADVANTAGES
Flexible panel construction; durable high-impact polymer panel skin
Helps reduce door maintenance cost
Standard heavy-duty, easy-grip handle
Installs easily using standard door hardware
Available in most popular sectional door sizes: 8'2″, 9'2″ and 10'2″
Thick 1-3/4″ construction fits most common doors