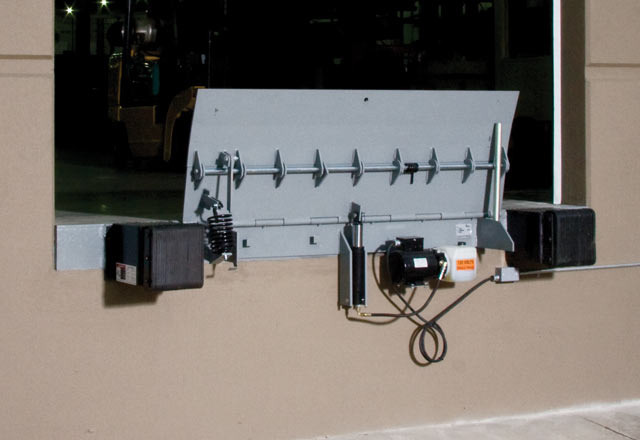 An efficient and reliable hydraulic lifting system and push-button operation make the Kelley KH Series Hydraulic Edge of Dock Leveler a top choice. The KH Series Hydraulic Edge of Dock Leveler includes laminated loading dock bumpers, an integral maintenance strut and all the other premium features Kelley Edge of Dock levelers are known for, to provide superior efficiency, durability and powered performance compared to other Edge of Dock systems in the industry.
Read More
BEST FOR THESE INDUSTRIES & CHALLENGES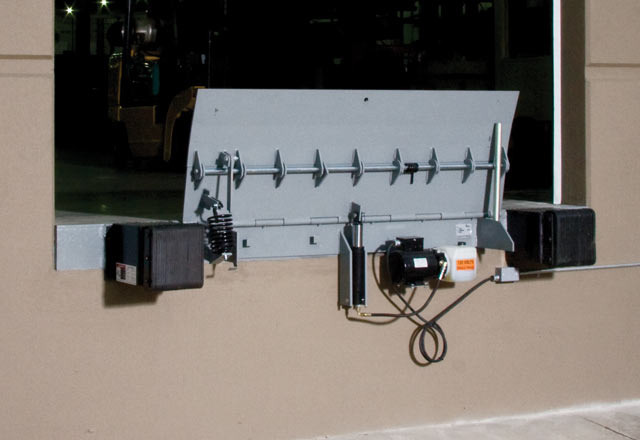 KH SERIES HYDRAULIC EDGE OF DOCK LEVELER DESIGN FEATURES
Push button operation eliminates manual lifting
Efficient and reliable hydraulic lifting system includes a 2″ (51 mm) bore single acting cylinder with 1″ (25 mm) diameter chrome-plated rod
Exclusive Lug Style Lip Hinge provides superior strength and extended life
High Strength Steel Tread Plate (Ramp & Lip)
Robotic Welding for improved strength, quality and consistency
Product Options
Available Options
Three Phase Motor
17" (432 mm) Lip for refrigerated trailers
Post Office Model with 2" (51 mm) cart guard
Steel faced bumpers
Tapered Lip (tapered on each side)
Recessed Pit Model
Special Surface Finish
Bumper Projection 16", 17" or 18" (406, 432 or 457 mm)
Bumper Options
Unit to include two 4"x10"x12" (101 mm x 254 mm x 305 mm) tire laminated bumpers mounted to steel block assemblies. Bumper projections available in 16", 17" and 18" (406, 432 & 457 mm).
Capacity
20K lb (9.9K kg)
30K lb (13.6K kg)