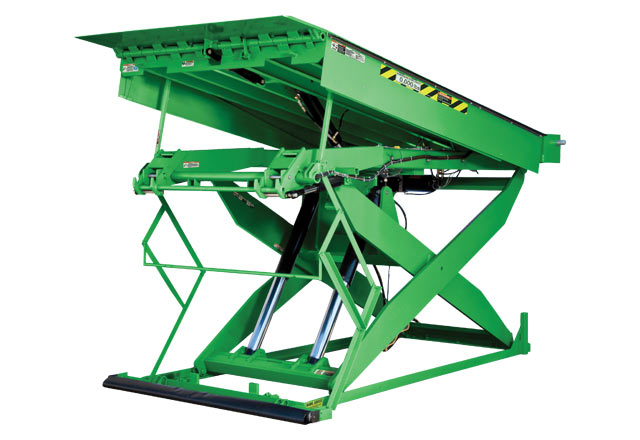 The Kelley KD Series KOMBO DOCK Lift marries the speed and efficiency of a hydraulic dock leveler with the versatility of a heavy-duty scissor lift, eliminating the need for dedicated docks equipped with expensive concrete ramps or dock lifts.  This dock leveler and scissor lift combination can service almost any "above grade" application.The KOMBO DOCK Lift can service almost any style of trailer or van from grade-level to 59" (1,499 cm) above grade.
Unlike standard scissors lifts, the Kelley KOMBO DOCK's hydraulically powered dock lip ensures faster cycling times. With up to 20,000lb. (9,072 kg) lifting capacity the KOMBO DOCK can handle the toughest loads while also providing dock-to-grade level forklift access.
Read More
BEST FOR THESE INDUSTRIES & CHALLENGES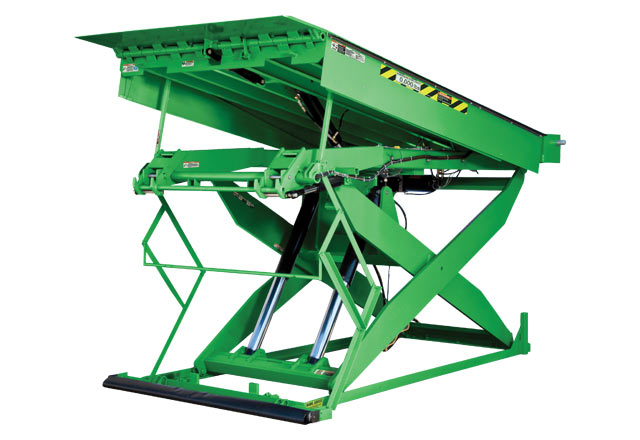 KD SERIES KOMBO DOCK LIFT DESIGN FEATURES
High-performance dock leveler: Same performance benefits of a hydraulic dock leveler such as regenerative hydraulics, powered lip control, safety velocity fuse and push-button controls.
Below-dock operation: A scissor lift eliminates the steep grade differences between the vehicle bed and the leveler deck, providing safe, level, below-dock operations.
Scissors lift versatility: Unlike standard scissor lifts, the hydraulically powered dock lip ensures faster cycling times.
Product Options
Available Options
20" Lip
Safety Barrier Lip
Biometric Switch Thumb Reader
Internal Lift Powerpack with Flood Switch
NEMA 4 Control Panel
Accessories
Manual Safety Gate
Powered Safety Gate
Master Control Panel
Combination Control Panel
Wheel Restraint
Capacity
Up to 20K lb. capacity