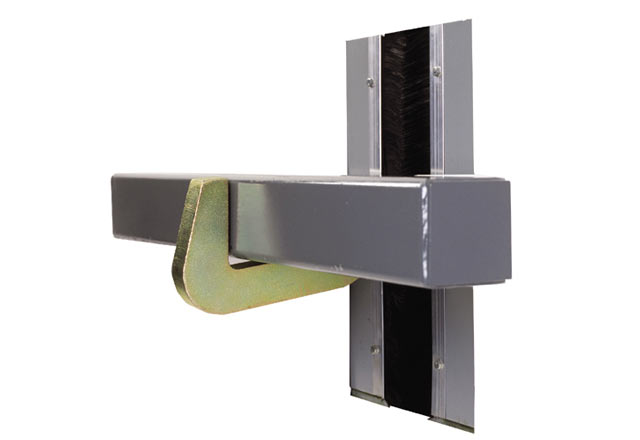 The Kelley HH3000 HIDDEN HOOK restraint has a unique, non-impact, recessed design that is ideal for new construction or remodeling applications.
The HH3000 vehicle restraint system is mounted in a pit under the leveler and, when retracted, offers a clean dock face, allowing unobstructed access to smaller delivery vehicles, trailers with hydraulic lift gates and an open drive for unimpeded snow plowing or drive cleanup.
The hydraulically activated HH3000 effectively controls vehicle movement by grabbing and holding the rear impact guard throughout the loading/unloading process. It also includes advanced safe engagement signaling and an interlock-capable control panel.
Read More
Best For These Industries & Challenges
HH3000 HIDDEN HOOK DESIGN FEATURES
Steel NEMA 12 control panel (interlock capable)
Programmable Logic Controller (PLC
Horizontal hooking range: 4″ – 14″ from dock face
Vertical hooking range: 9″ – 28″
Compatible with NHTSA regulation rear impact guards
Automatic interior/exterior LED light communication system
Advanced safe engagement signaling
Auto restore (if no rear impact guard)
Exterior-mounted "caution" sign with standard and reversed lettering for the vehicle driver