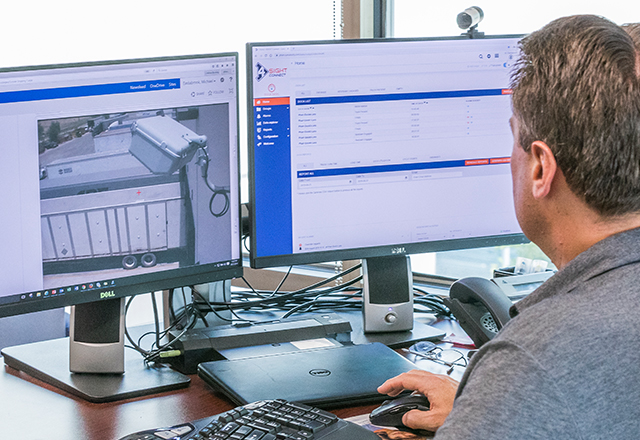 Retail, high volume distribution and warehousing dock operations generate a high volume of beneficial and useful data day in, day out and around the clock. Take your dock operation to a whole new level with real-time access to that data. Cloud-based 4SIGHT™ Connect – Dock — integrated with the Kelley Digital Master Control Panel and its intuitive touch screen interface — will transform your traditional dock into one that's "smart" and interconnected with your distribution or warehouse facility. With 4SIGHT Connect – Dock, you can take full control over and streamline your entire dock operation.
Read More
Best For These Industries & Challenges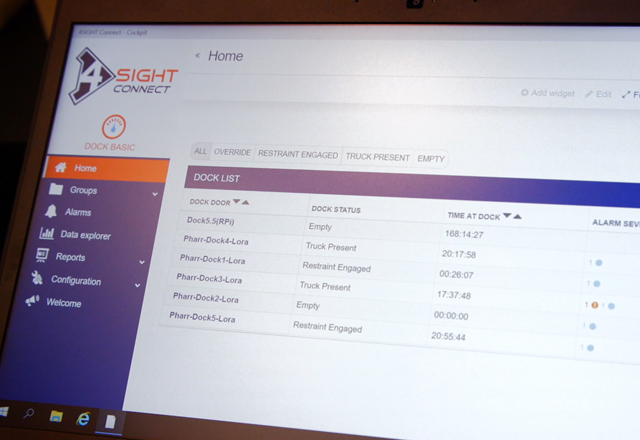 4SIGHT CONNECT - DOCK FEATURES
The 4SIGHT Connect – Dock Dashboard provides a scrollable list view of all docks, a detailed dock view with detailed equipment information, override request/authorization as well as remote notification and/or authorization and password settings to control dock operation.
The Kelley Digital Master Control Panel, the heart of the entire 4SIGHT Connect – Dock system, uses an intuitive touch screen. It provides simplicity and efficiency to dock equipment operations with a simple graphic-based interface and an easy-to-understand guided order of operations.
Easily generate reports based on the historical data and KPIs of all events and activity tracked at the dock such as load time, dock utilization, equipment cycle counts and equipment overrides.
Avoid last minute surprises by receiving timely and customized email alerts to a pre-determined distribution list about specific events at your loading dock.
Transform your traditional dock operation into one that's truly "smart" using various super user set smart rule configurations such as available conditions, restraint engage, restraint release, restraint override, restraint errors and loss of communication.
COMBINE LOADING DOCK DATA WITH REAL-TIME INTELLIGENCE WITH 4SIGHT CONNECT - DOCK
loading...