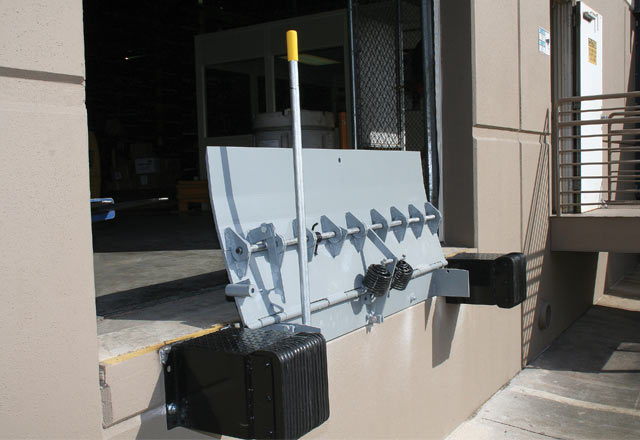 The Kelley KM Series Mechanical Edge of Dock Leveler offers the industry a proven design for durability and performance, including premium features such as EZ-Lift™ Spring Assist, laminated loading dock bumpers and an integral maintenance strut. The KM Series Mechanical Edge of Dock Leveler's ergonomic design reduces the lifting force needed for easy manual operation.
Read More
BEST FOR THESE INDUSTRIES & CHALLENGES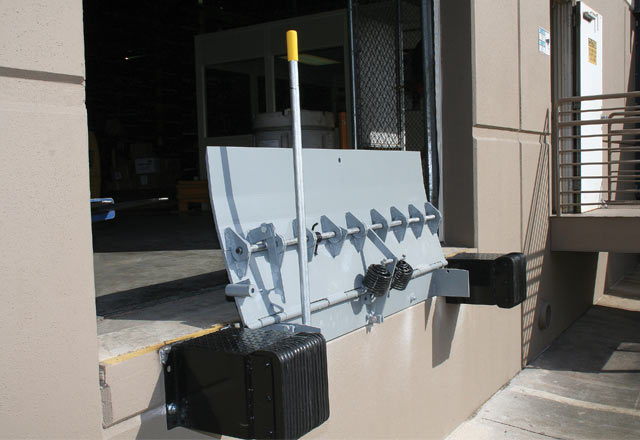 KM SERIES MECHANICAL EDGE OF DOCK LEVELER DESIGN FEATURES
Heavy-duty steel lifting activation handle with safety grip raises ramp into position
Handle pushes forward to extend the lip into the trailer
Exclusive EZ-Lift™ Spring Assist on lip hinge reduces lifting force
Reliable dual extension spring lifting mechanism
Product Options
Available Options
17" (432 mm) Lip for refrigerated trailers
Post Office Model with 2" (51 mm) cart guard
Steel faced bumpers
Tapered Lip (tapered on each side)
Recessed Pit Model
Special Surface Finish
Bumper Projection 16", 17" or 18"
(406, 432 or 457 mm)
Bumper Options
Unit to include two 4"x10"x12" (101mm x 254mm x 305mm) tire laminated bumpers mounted to steel block
assemblies. Bumper projections available in 16", 17" and 18" (406, 432 & 457 mm).
Capacity
20K lb (13.6K kg)
30K lb (9.9K kg)